Hall Council's Holiday Bash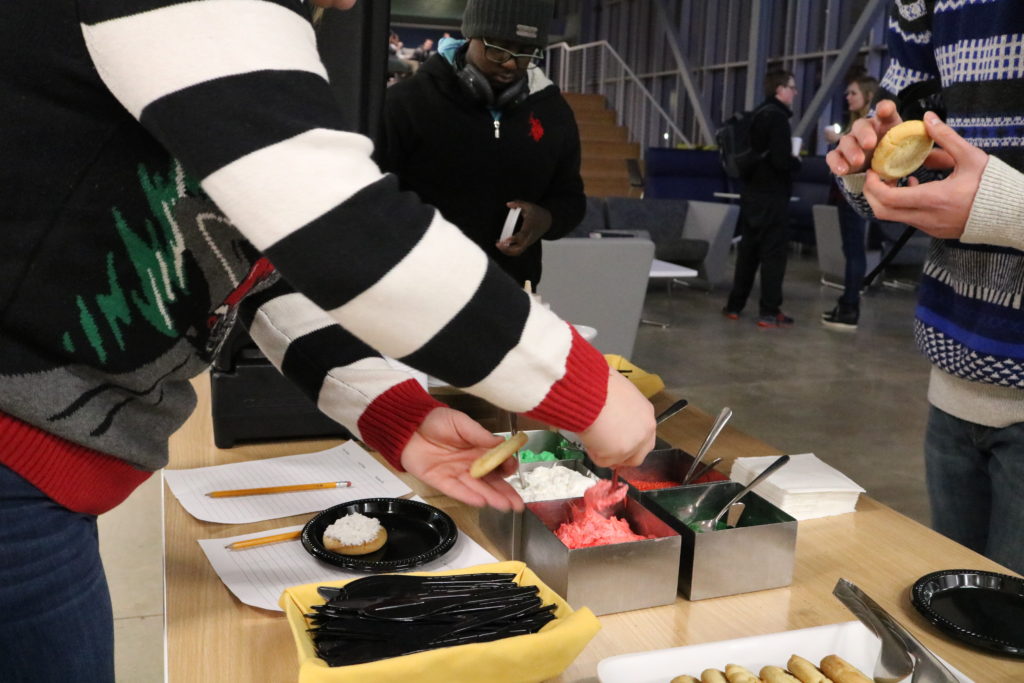 DSU's Hall Council presented Elf in a movie night for students Dec 3. The event was held in the Beacom Collaboration Space, and while turnout was low festivities were high. Hot chocolate was served with chocolate and caramel sauces as well as an abundance of mini marshmallows to add. There was also a design-your-own Christmas Cookie station complete with red, white, and green frosting as well as seasonal sprinkles.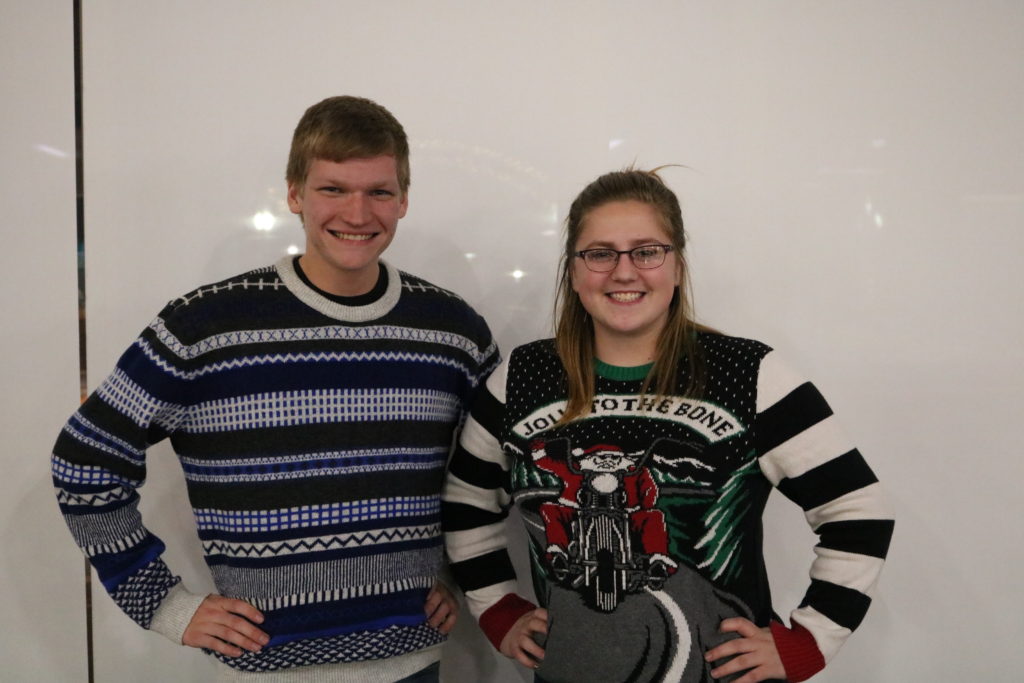 The event doubled as an ugly sweater contest, though it wasn't especially competitive. Daniel Green and Mercedes Moeller were the only two who arrived donning their most festive knitwear, and as such they were considered the winners.
The holiday classic Elf was a funny and welcome change from the looming stress of finals approaching, and while the event didn't draw as big of a crowd as was expected Hall Council is hoping to have similar movie nights in the future.