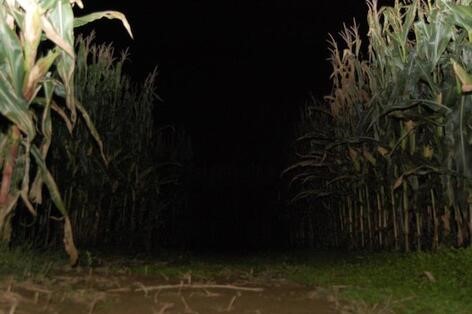 As it is now October that means it is the month of Scares, Candy and all sorts of Halloween based activities for you to attend!
October 7th-10th, Friends! The Musical Parody @ Orpheum Theater Center
If you are a fan of the hit sitcom "Friends", the Orpheum Theater Center in Sioux Falls is putting on a theatrical version of the show. The ticket prices range from $27-$47 and the showing times are 7:30pm October 7th-9th, and 2:00pm October 9th and 10th.
October 8th, 15th, 22nd, Heartland Country Corn Maze @ Harrisburg SD
A great event for the Halloween season. Heartland Corn Maze features 11 acres of puzzles, prizes, and that October scary fun. 5pm to 9pm each date listed. $8 per person, cash or check only. No credit cards.
October 14th, South Dakota String Quartet @ Oscar Larson Performing Arts Center in Brookings
This quartet has been touring since 1978 performing in college, public schools and even concert halls. From 7:30pm – 9pm they are performing in Brookings. If you are interested in watching them perform prices ranges from $5 to $20.
Everyday in October, Going Metro @ Washington Pavilion
This art institution aims to create art based on the transportation in Sioux Falls. There goal is to start a conversation about transit in Sioux Falls and innovate artistically on what that means. The exhibition is available at the Washington Pavilion in Sioux Falls every day in October. Monday – Saturday 10am – 5pm, Sunday 12pm – 5pm.
Find out about these events and many more in the area at: