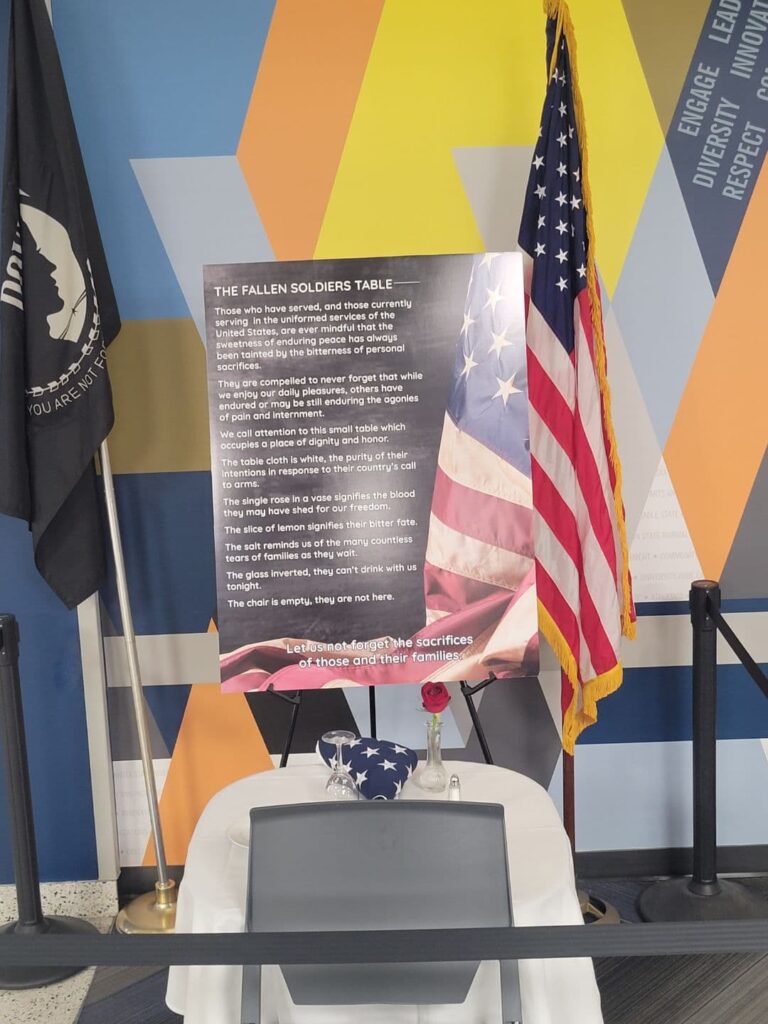 On the 11th hour, of the 11th month, on the 11th day, in the year 1918, an armistice, otherwise known as a "temporary cessation of hostilities" went into effect between Germany and the Allied nations. For the people who aren't history buffs, this marked the end of the Great War, otherwise known as World War 1. "The war to end all wars" had come to an end and November 11th was then designated as Armistice Day.
According to the VA's official website, Armistice Day wasn't made a legal holiday until May 13th, 1938.  However, that should not distract from what the day stands for. It was a day to celebrate world peace and the people that helped achieve it. The holiday originated as a way to celebrate the veterans who served in World War 1, however, that meaning has evolved greatly.
 In 1947 a World War II veteran, Raymond Weeks, organized a National Veterans Day celebration. The celebration was held in Birmingham, Alabama, and forever changed the holiday. This event included a parade and other festivities with the purpose to honor all veterans. World War 1 was the reason Armistice Day became a holiday; World War 2 was the reason it evolved.
After the second world war, people concluded that there will always be another war to fight in, another battle to be had, and another person who might not make it back. Veterans Day is a way to recognize the people who have served and the people who have sacrificed. It's a way to celebrate peace, as short or long-lived as it may be.
On Veterans Day there is a tradition of leaving the Missing Man or Fallen Soldier Table for the soldiers who do not make it home. It's also commonly referred to as a Fallen Comrades Table. This table is typically recognizable by the white tablecloth, the candle, and the single red rose among other things. It's a memorial in honor of missing, imprisoned, or fallen soldiers and it is used as a way to make sure that we don't forget them, and that we remember their sacrifice. Dakota State University proudly participated in this custom and you can find the table in the marketplace of the TC.
We wanted to hear a student's opinion, so I asked sophomore, Ty Hill, what he thought about Veterans Day. "I think that it does some good because our veterans are genuinely good people who deserve more, but I don't think it does enough because it's just a day saying, 'hey veterans are cool'. I think it's a nice gesture."
I asked the student what he would change about the holiday if he could, and he said that he would want the holiday to "do more to help families who have lost people because we don't do enough for the people who have died at war."
I also had the pleasure of talking to an active member of the Army National Guard Private First Class, Jacob Kaiser, who attends DSU. I asked PFC Kaiser what he thought of Veterans Day and he replied that "Veterans Day is not something to be overlooked. It is a day one should choose to honor those who have and still make the decision to stand for our country. It takes sacrifice, it takes bravery, and it takes courage." On that note, I encourage every reader to ponder one very important question; what does Veterans Day mean to you? Also, I urge you to thank any veterans or active-duty service members you come across in life. Their sacrifice and bravery deserve that at the very least.