South Dakota's Unusual Meth Awareness Campaign​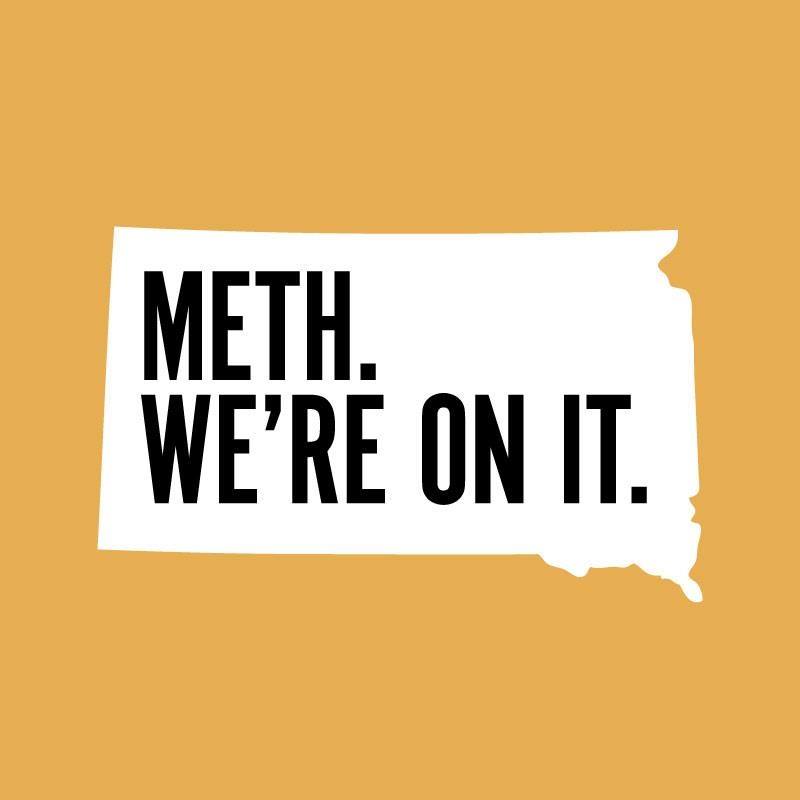 South Dakota is not known for many things in other parts of the country. We have tourist traps that bring in large amounts of revenue for the state—Mount Rushmore, Wall Drug (the town with a billboard in Antarctica), the World's Only Corn Palace, and The Sturgis Bike Rally. Tourists come from all walks of life to experience all of the above which is good for the economy of the state. Recently though South Dakota has become known for something else throughout most of the country: methamphetamine.
On Monday, November 18th, a new campaign to spread awareness about the meth epidemic in South Dakota was put into motion. There are billboards, social media ads, TV commercials, and a new slogan: "Meth. We're On It." Yes, you read that correctly. The campaign aims to spread awareness about the problems meth creates in South Dakota and to provide resources for the signs of meth and treatment option for those may be addicted. The video advertisement shows a number of South Dakota saying "I'm on it," and seems to imply they themselves are on meth.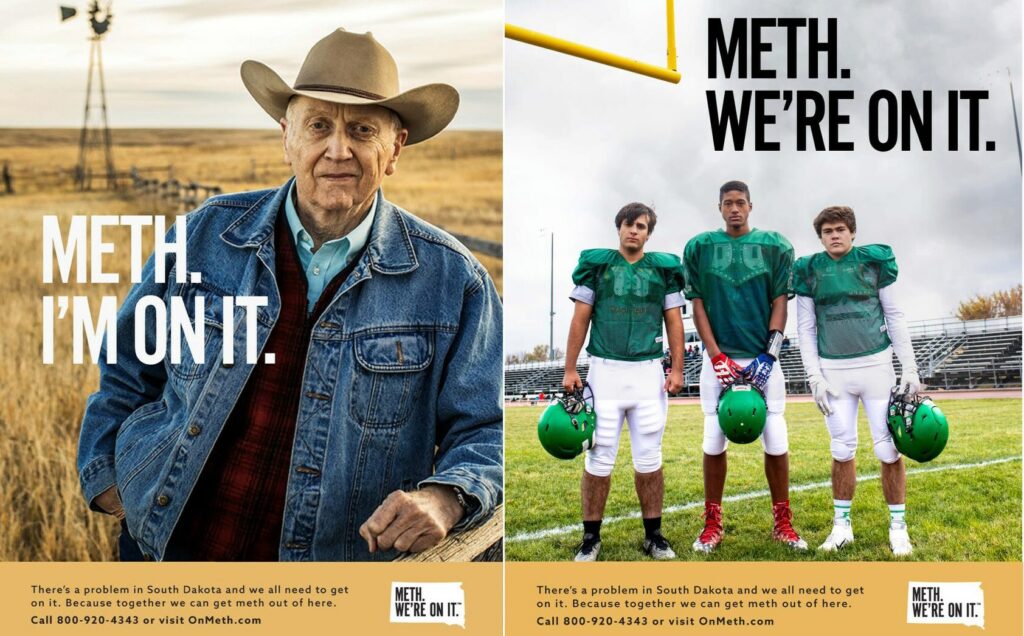 Jokes aside, drug abuse is a problem in South Dakota. In fact, in the 2018 crime statistics of the State of South Dakota, drugs/narcotics accounted for 8,205 out of 20,675 arrests of serious offenses. That's approximately 40% of arrests for serious offenses. There was an increase of 49 percent in drug offenses over the last six years. The amount of teenagers 12–17 who have used meth in South Dakota is twice the national average. With these statistics, it's no wonder the state decided to implement a campaign to help spread awareness about meth. Many believe they could have done it in a different way.
It seems many people believe the campaign could have done it differently, however. The Trojan Times posted a survey to social media for a number of South Dakota residents and DSU students/faculty to provide feedback on what they thought about the campaign. Out of the 32 responses, approximately 13 individuals believed the campaign was unsuccessful because it's implementation has been seen as a joke. Other individuals felt it was successful in the sense that it did spread and people knew about it, but these same individuals felt it was an insensitive campaign. The smallest percentage thought it was both successful and unsuccessful in its execution. 
There were also a number of people who felt this campaign will impact the state negatively when asked what the effects of the campaign may be on South Dakota. One person stated, "It makes South Dakota look bad. Friends from across the country have been sending me private messages and texts asking me why anyone would think that campaign was a good idea." Most of those who filled out the survey also felt that this campaign made South Dakota appear insensitive and portrayed it as a joke. We also asked people if they felt there were any other slogans/taglines the campaign could have used instead. Some of our favorites included: "Meth: It's Everyone's Problem," "Don't Meth With SD," and "Meth. It's no joke." 
Governor Kristi Noem has defended the $1.2 million campaign on social media, Tweeting the following:
Although the majority of the backlash from this campaign seems to have blown over now, there may be remnants for a while. To learn more about the campaign or visit the state-provided resources, go to onmeth.com. That's "On Meth" dot com.