Trojan Football Always Finds a Way to Win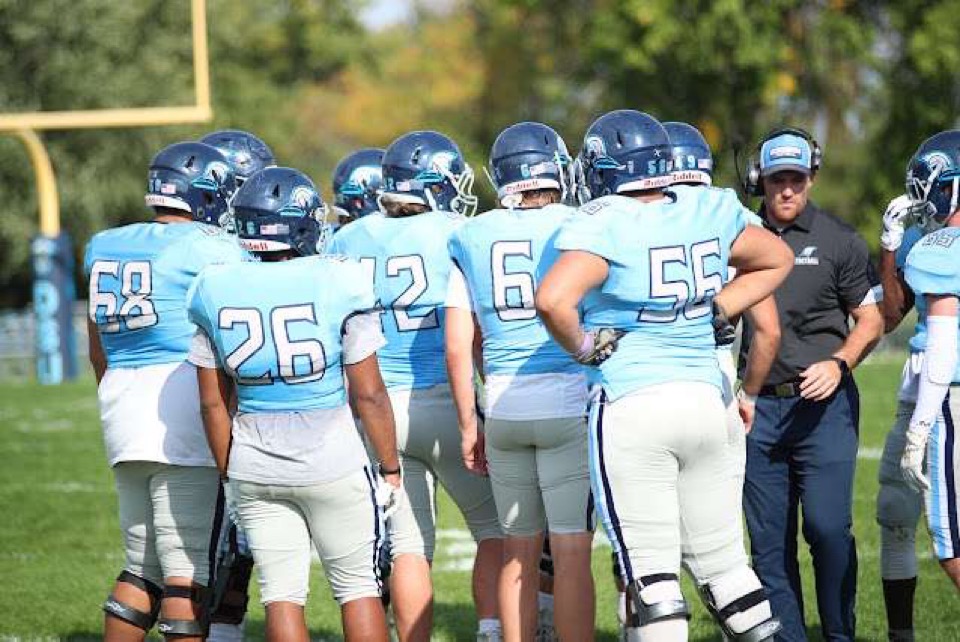 This season has been incredible for our football team. Although they got off to a rough start, they are persevering and showing that they aren't the team to underestimate. After the losing game against Lacrosse-Wisconsin University, they came back even harder showing what Dakota State University stands for. So far, since that game, they have had three wins back-to-back. In their recent home game against Mayville State University, they won 20-16. Trojans then played Mayville on their home field and beat them again 28-14. We reached out to the head coach, Josh Anderson, to get insight on how the team feels about the triumphs they are taking.
We asked Coach Anderson what he thought impacted their current winning streak, he told us that, "we have both extremely competent coaches and players that understand schemes, their specific roles, and have a team-first mindset." Also, the team doesn't lose focus on their goals or responsibilities during the game. When everyone perseveres and takes care of their job, everything falls into place. He gave this reason as to why the Trojans won the game against Mayville State University. In the first half they were down 9-0 but, "[they] found ways to win because of [their] belief in each other (…) [their] attitude in the second half was that [they] would rest when [they] were done, because it was going to take all the energy [they] had to accomplish a victory [against] Mayville State's very talented team."
As proud as we all are of our football team, Coach Anderson may be prouder. He says that the senior football players are leading and showing the younger players what being a Trojan is all about. "I love our attitude, effort, belief, and our character. That says a lot about our coaches' and our veteran players' abilities to lead, and not fold under pressure […]." He ensures that the team does not slack off during a game because if they give their very best, they can "live with the results."
Our Trojans are performing amazingly. Outside looking in, there isn't anything that they desperately need to improve on. But for Coach Anderson, who is always looking for ways to improve and strives for the best, there are some hopes for the rest of this season he wants to see happen. Unfortunately, a few players have suffered from injuries, including season ending injuries. Yes, losing a player due to an injury affects the team, but Coach Anderson is ready for it. "We have coached our starters as hard as we have coached our younger athletes, which helps when we need somebody to step in and take the place of an injured player. Quality depth is a key to any program, at any level, when it comes to completing games and seasons." Furthermore, Anderson hopes to debar any more injuries this season and continue to focus on preparing the team. "The goal for the rest of the year is to continue to get all of our athletes ready to play, because we just never know who and when we will need to call on next."
Coach Anderson recognizes that their victories are not only because of the players, "I love everybody who is a part of our program, from the strength staff, academic staff, administrative staff, and coaching staff and athletes!" Every part of the program is designed to help our athletes perform their best. One important part that is never forgotten, is the support from viewers. Student, family and community support is just as important to our Trojans.
Show love to our football team and support them whether they are home or away! They have worked hard on and off the field and continue to defy all odds. Their next game will be away against Warldorf University on October 2nd. You can find the live link to the game on the athletics website. They will be playing home again on October 11th against Dordt University, so come out in Trojan spirit wear and cheer them on!