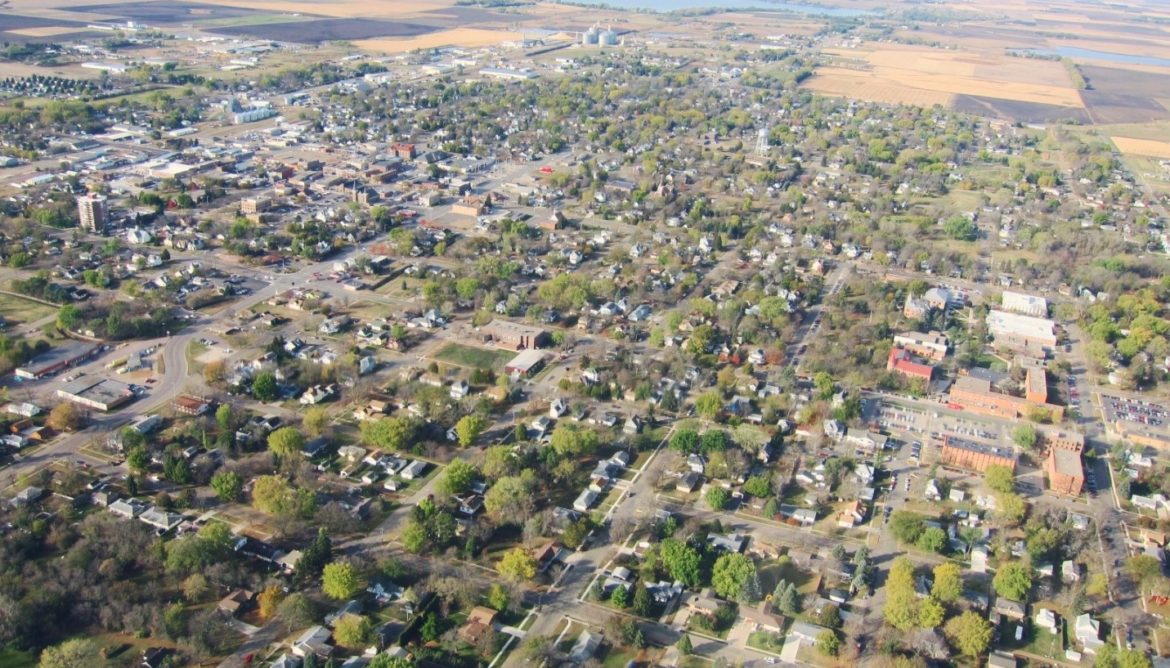 36 Hours in Madison, South Dakota
Named after the original town-on-a-lake, this community does more than enough to set itself apart.
It's time you see a piece of the heartlands that's unlike anything in the Midwest. During the spring and summer, this town features: a historical recreation of 19th-century rural America, a wealth of shopping along the main street of Egan Avenue, two lakes complete with their own activities and campsites, and a few eateries that can't be found anywhere else. With all of this in mind, there's much to be revealed to the discerning eye.
(To see all locations on the map, be sure to zoom out. Click on a star or the window in the upper left corner to see what's what.)
Friday, 6:30 p.m. – Midwest Mexican Upon arrival in Madison, there is no better starting point than El Vaquero's, Madison's premier destination for Mexican cuisine. The restaurant's style and number of menu options are impressive, to say the least. Friday night at El Vaq features the town favorite, Nachos Fajitas ($11). The dish includes beef, chicken, or just cheese. They also carry their Pollo con Arroz ($11) that contains grilled chicken with rice topped with a queso dip. It comes with a side of guacamole, slice of a ripe tomato, and crema delicioso.
8:30 p.m – Treat Yo-self!
Following your flavor-packed Mexican dinner, stop over to Madison's hottest, and coldest, dessert spot. Famous for selling the most blizzards (over 40,000!) of any other Dairy Queen in the world during "Miracle Treat Day," this family-owned franchise offers a wide variety of classic and seasonal soft-serve ice cream. Oreo Blizzard ($2.89) is many locals' go-to. Or splurge on the sinfully delicious Banana Split–vanilla ice-cream nestled literally in between two halves of a banana and topped with mounds of whipped cream.
10:00 p.m – The Cherry-Lane Split
Which sport do most Americans play? You guessed it – bowling. The best family activity is splitting pins at Cherry Lanes bowling alley. Grab a drink at the bar before renting a pair of bowling shoes at the front counter. On Friday night from 10pm-12am, it's just $10 per lane. Find that hot-pink bowling ball that catches your eye before approaching your lane, and let the rush of adrenaline flood your veins as you aim for a strike.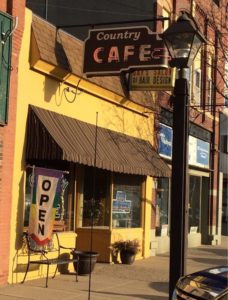 Saturday, 9:00 a.m. – Bacon n' Eggs
After a night of vigorous bowling, start your second day in Madison at Country Café and enjoy a homemade breakfast mixed with local company. Tucked in an invisible corner of downtown, Country Café is a local favorite and a cozy little diner with a straightforward menu and economical prices. Ask Deb for "Sherry's Specialty" if you have the taste for a hearty meal, or go with the "Sunrise Special" with the addition of Cinnamon Toast, a perfect combination for a meal reminiscent of grandma's kitchen. The retro feel and old-fashioned aesthetic of the café is hard to ignore. Make sure to come with an empty stomach and a full wallet, as this restaurant only takes cash or check.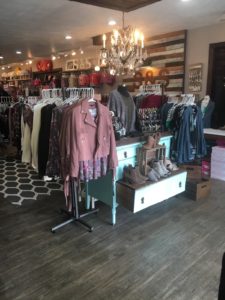 11:00 am – Walking Down The Avenue
Egan Avenue offers you a chance to burn some calories from the Café and to burn a larger hole in your wallet with the many shops and boutiques downtown Madison has to offer. Be sure to stop at Sparkle & Sass, a fashion boutique for women and children with rustic décor and an edgy atmosphere. Once you have satisfied your needs there, hop across the street, safely, to Stan's Men's and Women's Apparel. Stan's is filled with shoes, shorts, jewelry and more! If they don't have your style, fear not! Bei Capelli Salon & Spa and 4 Seasons are just a little further north and are guaranteed to have everything you need!
1:30 pm – Rural Nouveau
By now, you should have shopped up an appetite. This bodes perfectly for Mochavino – a hipster coffee and wine bar located at the heart of downtown Madison. Begin by browsing the refurbished furniture, jewelry, and paintings from local boutique artists. If Leah is working, the music is sure to be indie alternative. Take a seat in one of the vintage, mismatched chairs at a glass-topped shadow table with everything from sewing notions to trivial pursuit cards inside. Indulge in a hidden small-town treasure by trying the famous Mac-N-Cheese Panini that entails a cheddar and swiss cheese creation with tomato, bacon and mayo engorged in parmesan sourdough bread ($7.50). Pair it with a glass of their house wine, Kate Arnold Sauvignon Blanc. (Ed. note: Mochavino's is undergoing changed ownership and will be renovated soon.)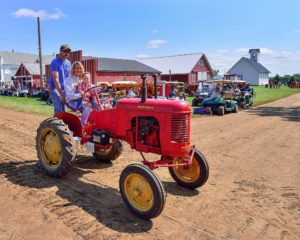 3:00 pm – Out On The Prairie
After your delicious lunch, we offer you a trip to one our most historic aspects. A visit to Prairie Village gives insight to what life was like at the turn of the 20th century. Home to over 40 buildings, brimming with antiquated charm, an Opera House, and the "Emmanuel", a railroad car that was retrofitted to prosthelytize the Christian faith during the great expansion. There's even a gift shop giving collectors a home for their memorabilia, if they so choose.
5:00 pm – Drink and Play
Following a trip down history lane, check out one of Madison's newest and most vibrant establishments, The Pub House. Giving you the option of a gourmet meal mixed with some of the finest beer, cocktails, and cigars on the market. This bar is not your typical college town watering hole as it offers multiple entrees but also satisfies your bar-food hunger with their list of burgers and sandwiches. Their Steak Entrée ($14) is served on a warm square plate that makes you feel as if you were dining with the best of Madison, and on some nights you could be. This small town brewhouse has everything one could want. Whether you're looking for a delicious meal with today's most popular songs playing over you, or if you're wanting a few craft beers and a glimpse of your favorite sporting events, The Pub House in Downtown Madison is the spot for you.
7:00 pm – The Back (Or Front) Nine
After your meal, drive on out to the Madison Country Club and take your swing at one of the state's most luxurious and scenic golf courses. Overlooking Lake Herman, Madison Country Club offers exquisite golf with the tranquility of peace that exists in the backyard of Madison. For $25, golf the front 9 of the 6,000 yard course, which includes the ever-so-daunting seventh hole. For $10 more, golf all 18 holes to get the real PGA Tour feel. The course has many great sites, from their ponds and trees to the lake that sits just a few hundred feet of the course. Fitted with a bar and dining area, a pro shop, a banquet room and a practice course, this course is sure to be a hole in one.
10:00 pm – The Four Corners
Your day isn't over quite yet. Cap your night off with one of the seven bars that Madison has located right down Egan Avenue. Start your night at Stadium Sports Bar and Grill and continue working your way south down Egan, giving you the opportunity to check each home to Madison's nightlife. After Stadium, stop at Sporty's Bar and Grill and enjoy some of their tap beer, for just $5 a pitcher. After having one, or a few, check out Teezers Bar and Grill, which offers multiple pool tables and dart boards, perfect for a game night filled with drinks and friends. Once you're done checking them out, head over to Foley's Bar or the Smokehouse Bar to keep your night going. Any of these bars will fill your drink needs, so grab one and enjoy the conversation in downtown Madison.
Sunday, 9:30 am – 2nd Street Sendoff
Wake up for your final few hours in Madison and make your way over to another local favorite, 2nd Street Diner. This retro-style restaurant will be sure to have you gawking. They have some of the best french toast, and that makes it the number one choice on their menu. The three massive bread slices with some nice warm syrup, gleaming as you pour it on top, is breathtaking, and top that off with some sausage, what more could you ask for? 2nd Street is a great family-loving place that offers a jaw dropping fish tank that is sure to get the kids' attention, but make sure they do not tap on the glass. Don't forget before you leave to see some picture perfect moments at the back of the restaurant as they capture the rich history of Madison, South Dakota.
12:00 pm – Hangin' With Herman
Finish your trip off at Lake Herman State Park, a premier location that allows you to experience the rustic charm that Midwestern nature has to offer. The result of a glacier that melted thousands of years ago, all of the customary outdoorsman activities can be found here: camping, boating, canoeing, fishing and birdwatching. If you're intrigued by the thought of a winter trip, this could have you planning for cross-country skiing, which is always a popular activity.
Lodging: AmericInn
As the #1 rated hotel, AmericInn's (504 10th Street SE) convenient location on Highway 34, its proximity to the hub of the city, at a fair price of $94 a night, makes it a perfect home away from home. The hotel has a wide array of free amenities such as free high-speed internet, hot homestyle breakfast, hot tub and swimming pool including guest laundry services. If you decide to bring your dog along, AmericInn offers pet friendly rooms with a small, extra charge of $10 per night. If you need more information, feel free to call ahead as you will certainly be met with great customer service.