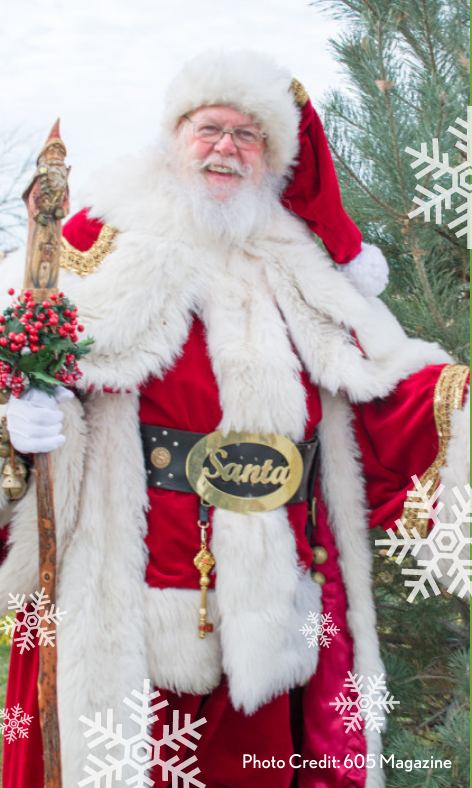 Just because finals are starting doesn't mean that the fun must stop. With holidays coming up this month there is no better time to be a part of events in the community,
Friday, Dec 3rd, 7 pm, Saturday, Dec 4th, 2 pm, 7 pm, Sunday, Dec 5th, 2 pm, The Premiere Playhouse presents A Christmas Carol @ Orpheum Theater Center
The classic tale of Ebenezer Scrooge being visited by three ghosts on Christmas. This tale will be put on by The Premiere Playhouse. This show has multiple dates in early December and is open to all ages.
Saturday, Dec 11th, 11 am – 4 pm, Saturday, Dec 4th, 12 pm – 4 pm, Saturday, Dec 18th, 11 am – 4 pm, Meet Santa @ Washington Pavilion in Sioux Falls
Kris Kringle will be available for family photos at Washington Pavilion in mid-December. This meet and greet is open for all ages. This is a perfect opportunity for a festive family photo or to show Santa your Christmas list.
December 9th, 4 pm – 7 pm, Jingle & Mingle Holiday Shopping @ Children's Museum of South Dakota in Brookings
The staff at Play Central Toys & Books will help you and your family pick out the best gifts and help with toy ideas for this holiday season. For all ages and interests there is a toy available. Staff will be on-hand to deliver the best holiday shopping experience. They even offer gift wrapping!
November 19th, 2021 – January 9th, 2022, Winter Wonderland @ Falls Park
With a whopping total of 335,926 LEDs and lights, Falls Park is most likely visible from space. This park is decorated festively until early January. This is a perfect atmospheric place for pictures, and is also a great places to visit just to get into the holiday spirit.
Find out about these events and many more in the area at:
https://visitbrookingssd.com/events/