How are Students Responding to Online Classes?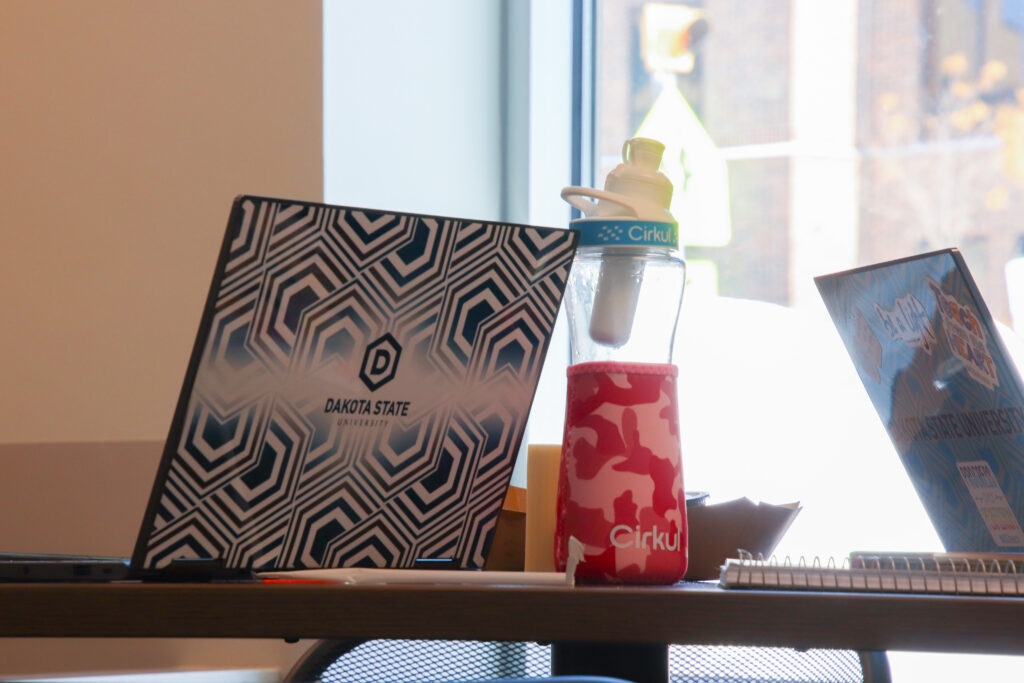 As 2023 begins, it is a fitting time to take a closer look at what it means to live in the "digital age." Some of us have embraced technology, running further towards the flexibility, innovation, and opportunity that can be found through digital connection, learning, and work. Others hesitate, questioning the effects that technology is having on our brain power, imagination, motivation, and health, both mental and physical. It is not only the older generation that is wary of the screens which now dictate so much of our lives. Students also find themselves looking for an alternative to screen time, even while they communicate, learn, and create faster than has ever been possible.
An interesting place to examine this tension is in the culture of hybrid learning at DSU. The university has had a physical campus since 1881. It is difficult to imagine the amazement of those first graduates if they could see the technology that current students handle with ease. The university's website can boast that it is "ranked as the top online school in the state of South Dakota." As of Fall 2022, there were 1,304 on-campus students at DSU and 1,773 students fully online. The website reminds viewers that "DSU provides a nationally-renowned education, regardless of your location." This is certainly true. However, this duality can be frustrating for the students who are living in the residence halls and paying for the college experience.
Students who take classes on campus find themselves having to take online classes when they would prefer to be in person. If they did not sign up for an online degree, it is frustrating to take classes online from professors who work at the physical campus location. "I don't feel accountable. If I'm not seeing a teacher face to face, I forget," says Elizabeth Hybertson, an elementary education major. Of DSU students polled on Instagram, forty-six percent said that online classes are a negative factor of college. Abby Baker, who is double-majoring in cyber operations and math, stated, "I generally find the classes more frustrating as I feel it is harder to learn the content most of the time."
Despite the annoyance of finding oneself on campus with no in-person classes to attend, some DSU students see online classes as a relief. "I love how I can make my own schedule and plan to get work done at my own pace," one Instagram user responded. This sentiment backs up the claim on the DSU website that students can "enjoy the flexibility and convenience of online learning" on their own schedules. But is convenience the point of a college education? Multiple students mentioned that what they learn in online classes is more quickly and easily forgotten. In a time when the media is reporting that young adults feel more isolated and lonely than ever before, should the college have a responsibility to the social needs of the students living in their residence halls?
It is likely that these needs could be met in other ways, through clubs, campus jobs, and mealtimes. However, the value of face-to-face interaction cannot be understated. The conversation about the benefits and drawbacks of online learning for on-campus students is a dialogue that should continue to grow between DSU students and faculty as they rise together.